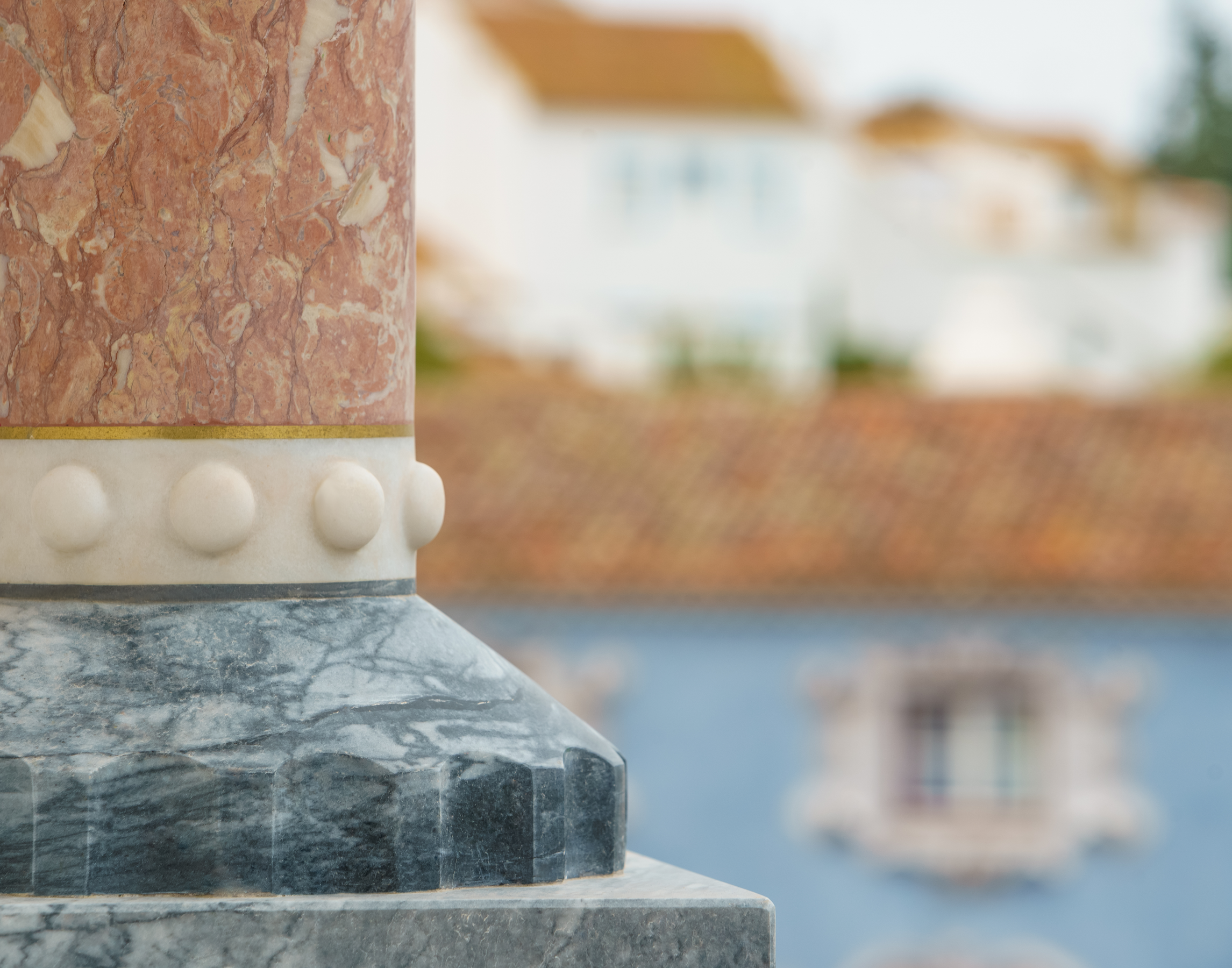 THE
HOTEL
As we step through Vermelho's historical wooden doors, we embark on an intimate experience in a boutique hotel in Melides with an audacious spirit. We are home now, a home for the culturally inquisitive and inexhaustibly curious. We can feel it in the frescoes, the collected art, and the antique furniture, all bursting with stories waiting to be told to guests who are brave enough to ask. It welcomes us, from every corner of the world, to be bold, to be brave, to be different, to stand out and, above all, to live la vie en rouge
THE
ROOMS
Your private space to appreciate art in all its possible forms of expression… A bed fit for royalty, a bath reminiscent of the Moorish era, an authentic work of art, a fresco to lay back and contemplate, or a garden to relax under the rays of Melides' sun. Thirteen unique and singular rooms, each different in tonalities, textures, and style, but all sharing the intimate, warm, and vibrant nature that characterises Vermelho. Which will be yours?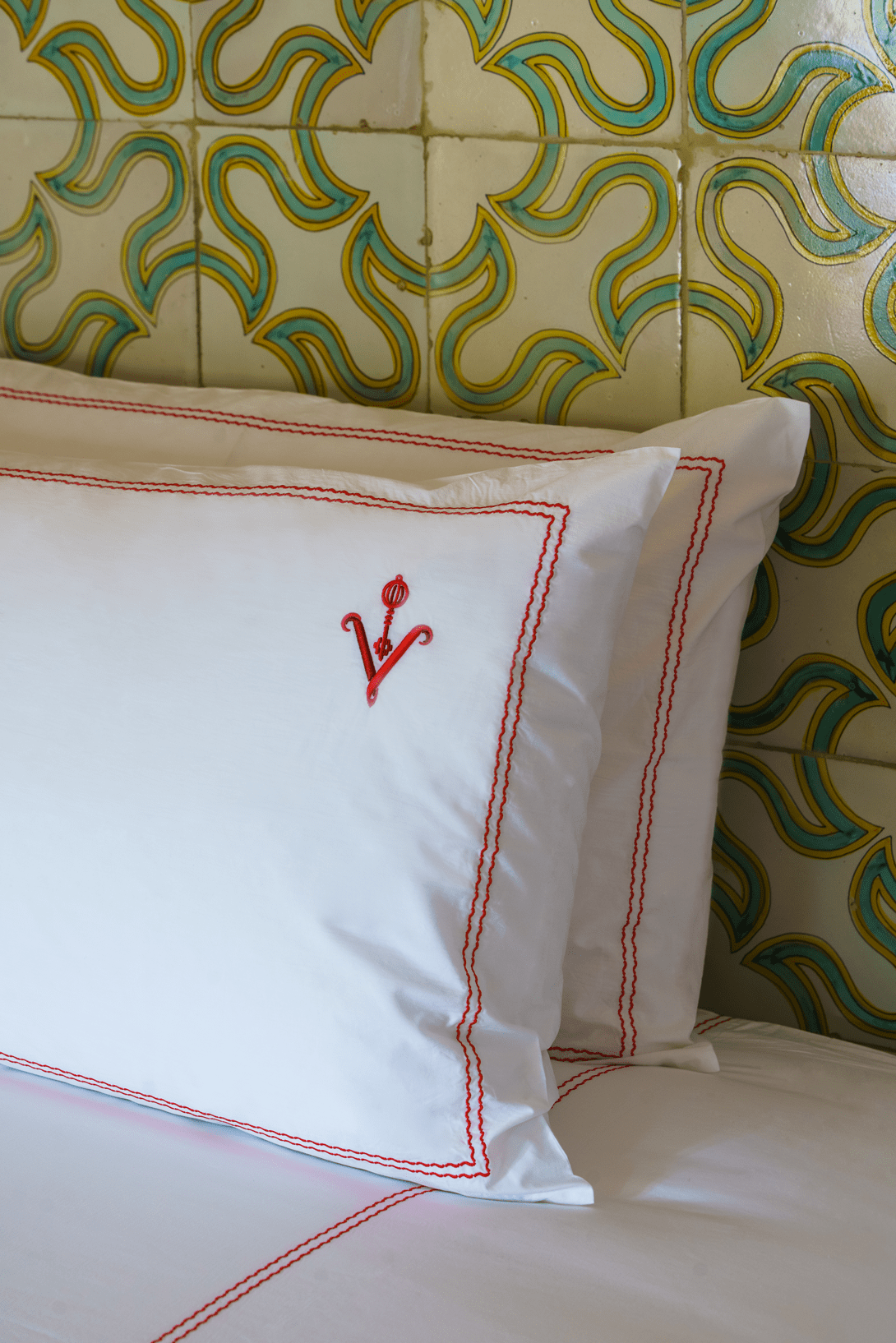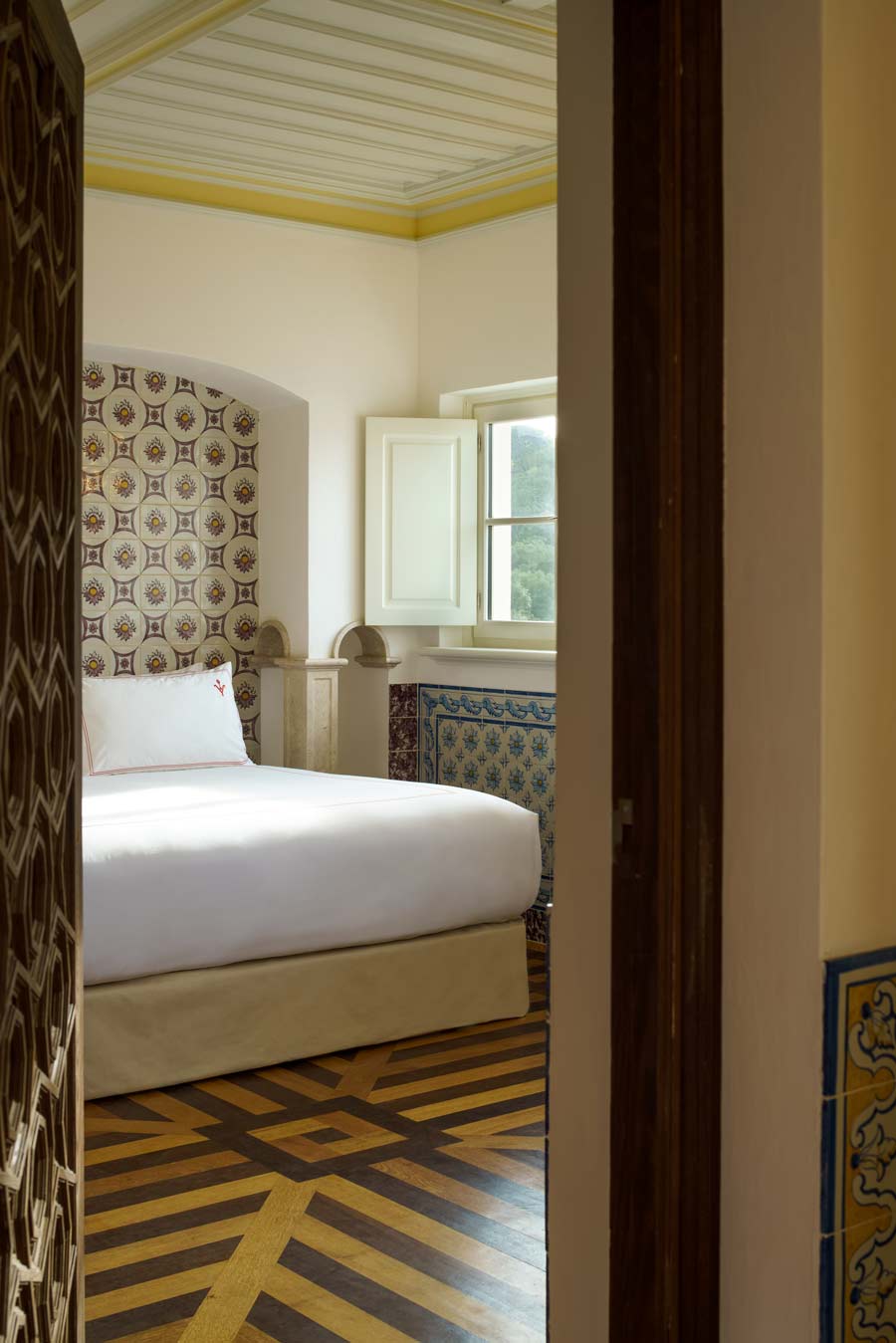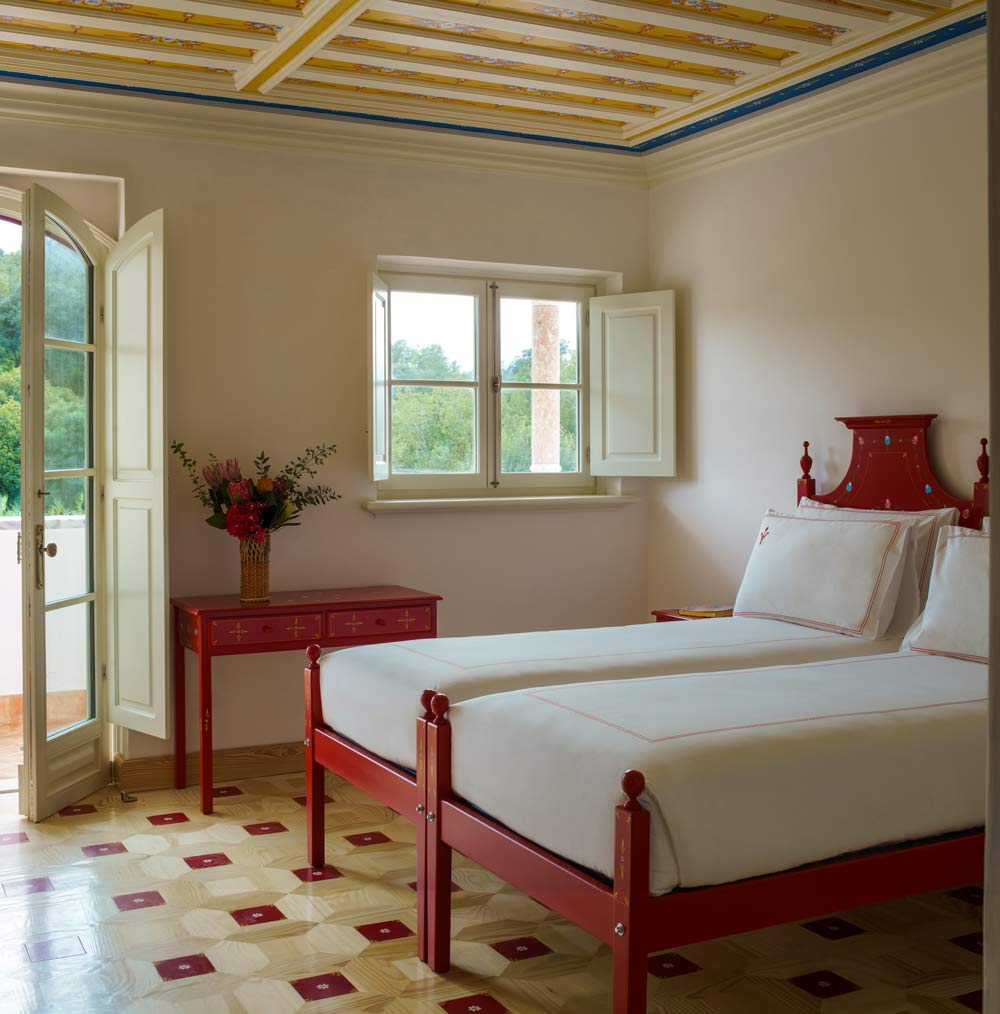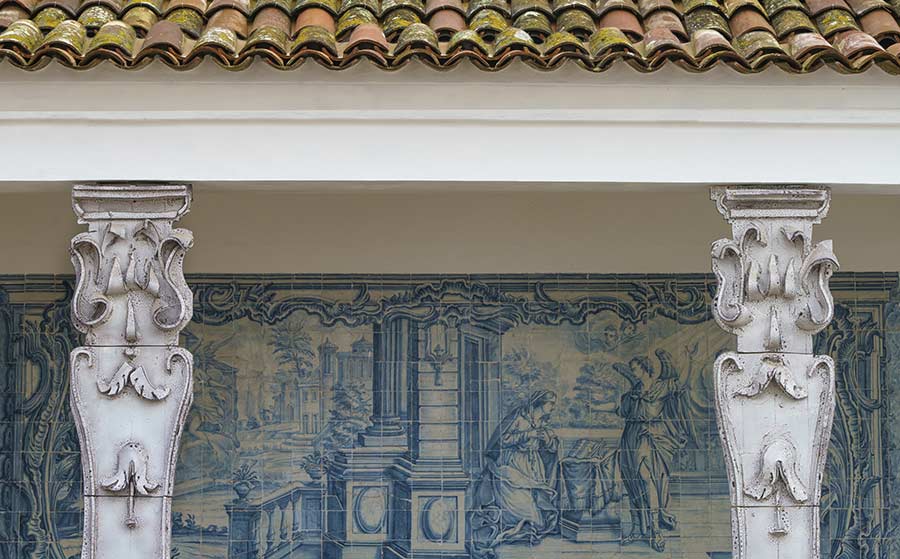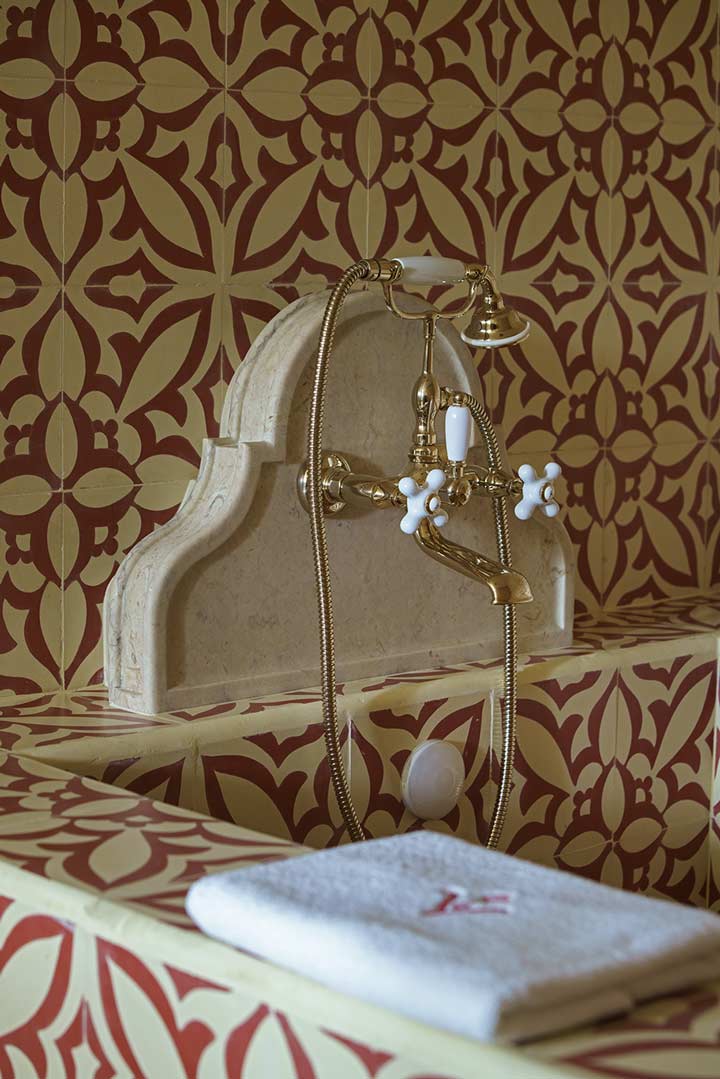 XTIAN
RESTAURANT
A restaurant in Melides filled with Portuguese treasures, passed down from generation to generation. Xtian embraces traditions. A restaurant where the protagonists, Alentejo's seasonal products, walk you through every step of the experience, alongside the local artisanal tableware and an ever-changing atmosphere that intensifies from sunrise to sunset.
DESTINATION
Nestled on the Alentejo coast, the village of Melides is renowned for its tranquillity, gentle pace of life and untainted land. Here, inspiration is found in every nook, every corner, from its vineyards to its rice fields, views of the Atlantic Ocean and ever-growing forests.  In its life-long traditions, in its craftsmanship and savoir-faire. Time moves differently around here. There is no rush, take your time, amble through the cobbled streets and allow your days to be bathed in Melides' unique light.