a world of
creativity
Embodying the very epitome of creativity, throughout Vermelho Melides we encounter the talents of artists and craftsmen whom Christian Louboutin admires and who have collaborated with him on his professional and personal projects.
Luxury lighting
by Klove Studio
As soon as we enter Vermelho's reception, we are faced with a gold and green glass-blown mural chandelier brought to life by Klove Studio. This Indian design studio redefines the way luxury lighting is designed and produced in India, combining indigenous craftsmanship with contemporary practices and forward-thinking ideas. Focusing on traditional glass-blowing, Klove Studio supports and works with local Indian artisans to create slow, artisanal, and handmade in India designs.
Traditional Portuguese
ceramic tiles
Scattered throughout the boutique hotel is an array of local tiles that hide a story: the traditional Portuguese patterned ceramic tiles—known as azulejos—tell the tales of the many foreign influences that make up the country's history. Renowned for its unique savoir-faire, the Fábrica de Azulejos de Azeitão developed the hotel's signature red tiles, dotted across the floor, as well as the tile panels we may find in Vermelho's rooms.
Bespoke décor
and stunning frescoes
Giuseppe Ducrot, one of the leading Italian sculptors of his time, oversaw the creation of a grand bespoke décor reminiscent of a Baroque or Renaissance garden promenade, including elements integrated into Vermelho's overall architecture, creating a spectacular mise en scène. Furthermore, in Matinha and Bagas, two of Vermelho Melides' exclusive suites, we find frescoes by world-renowned published Greek artist Konstantin Kakanias that envelop the room to create an extraordinary experience.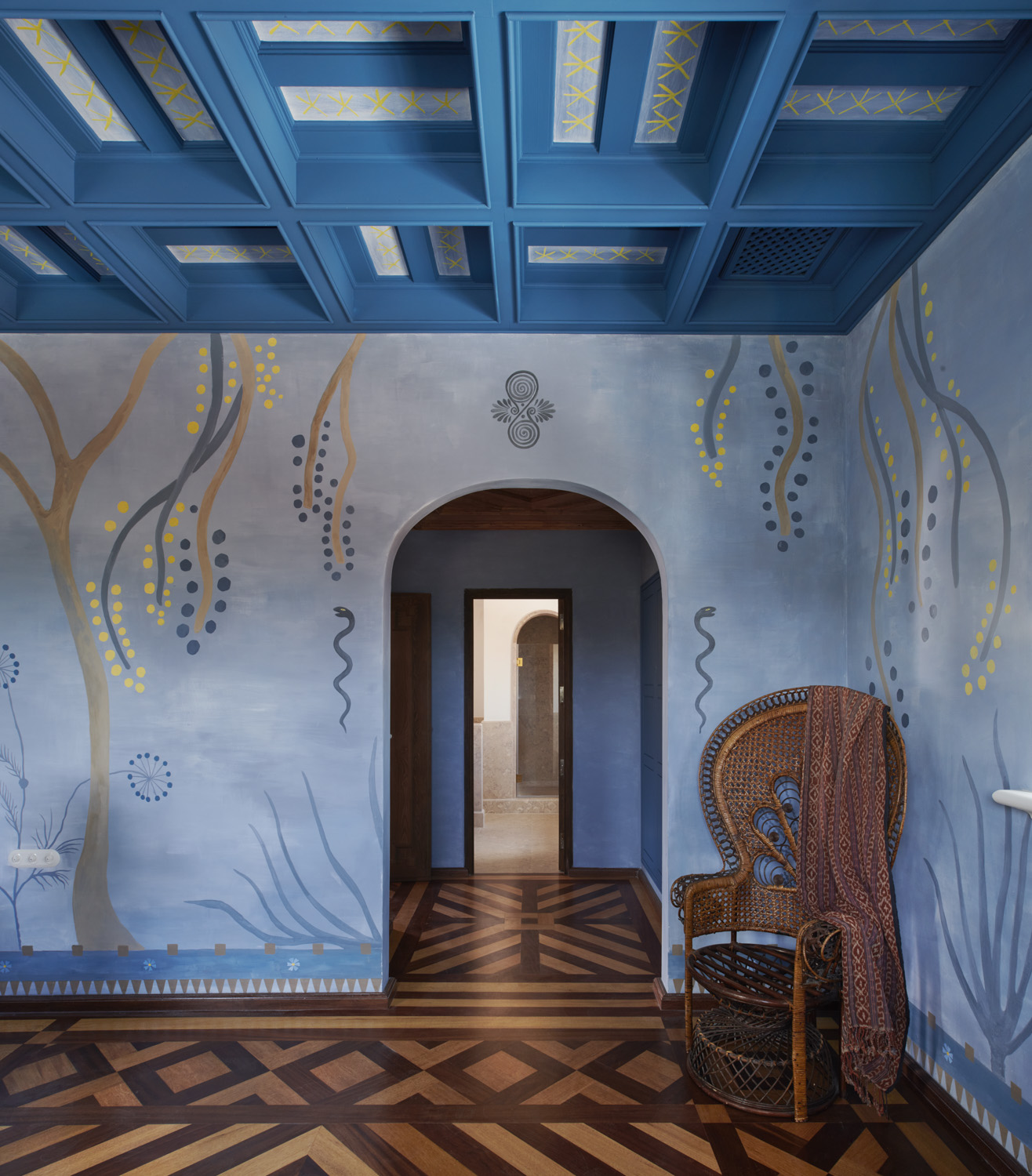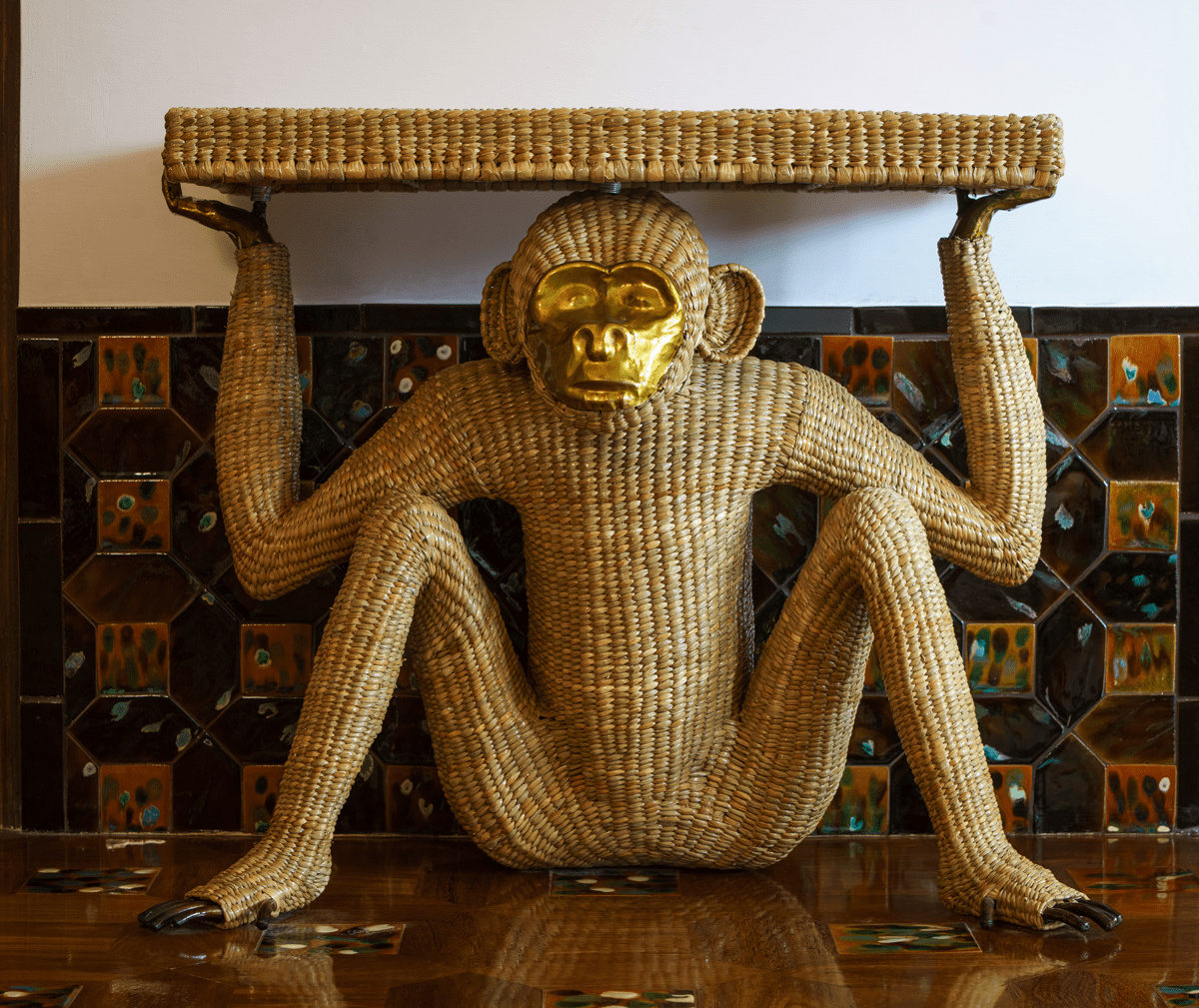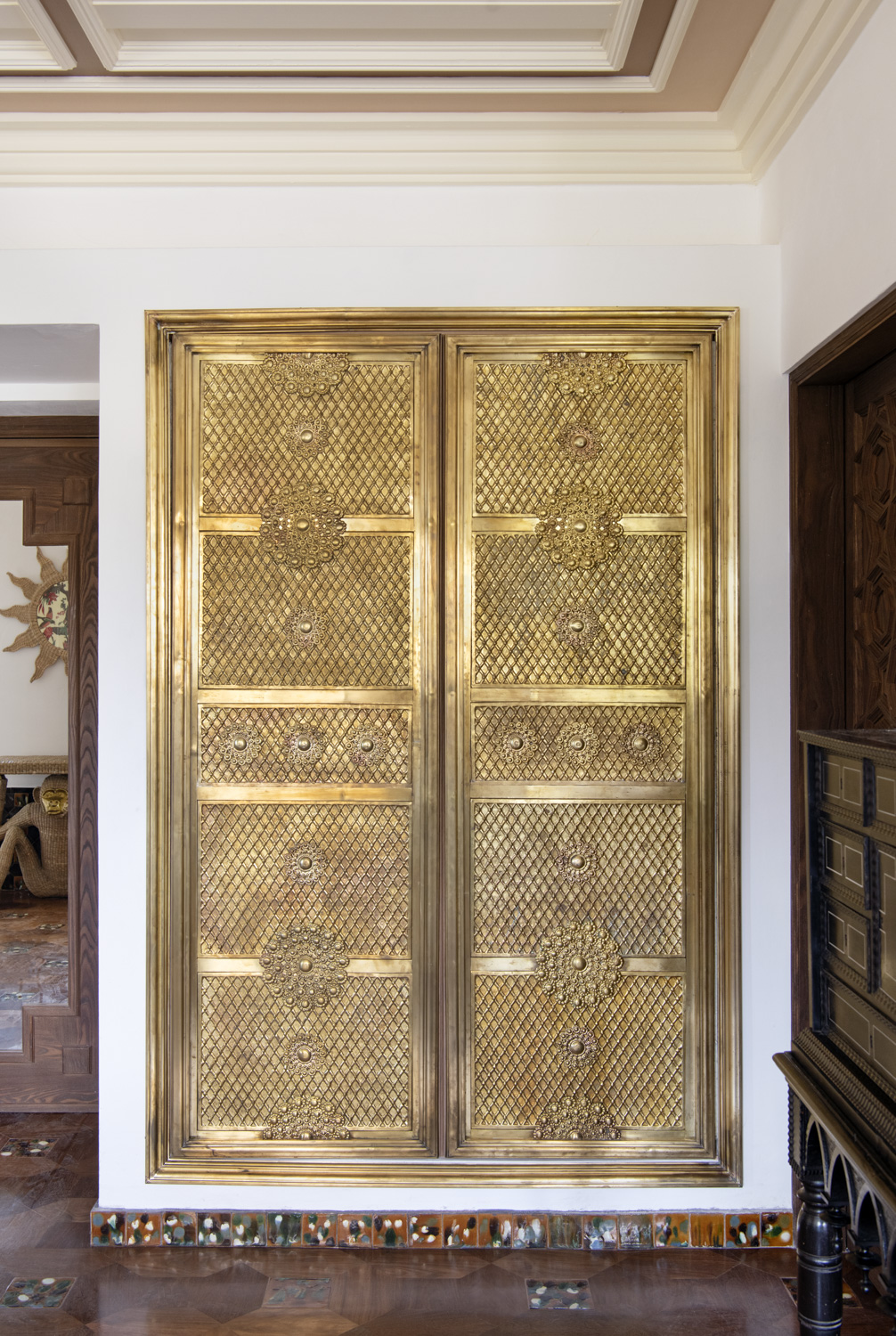 Distinctive features
Vermelho's handcrafted silver leaf bar is one of the most distinctive features of the hotel's gastronomic spaces. The bespoke creation was meticulously crafted by Orfebrería Villareal, a Sevillian workshop founded in 1954 that acquired its impeccable reputation by creating the beautifully chiselled objects that accompany Holy Week processions in Spain. A similarly iconic creation is Xtian restaurant's bistro-style chair. Together with Christian Louboutin, the century-old Parisian handmade rattan furniture studio, Maison Gatti, imagined the unique style of these chairs inspired by a 19th-century design from the studio's archives.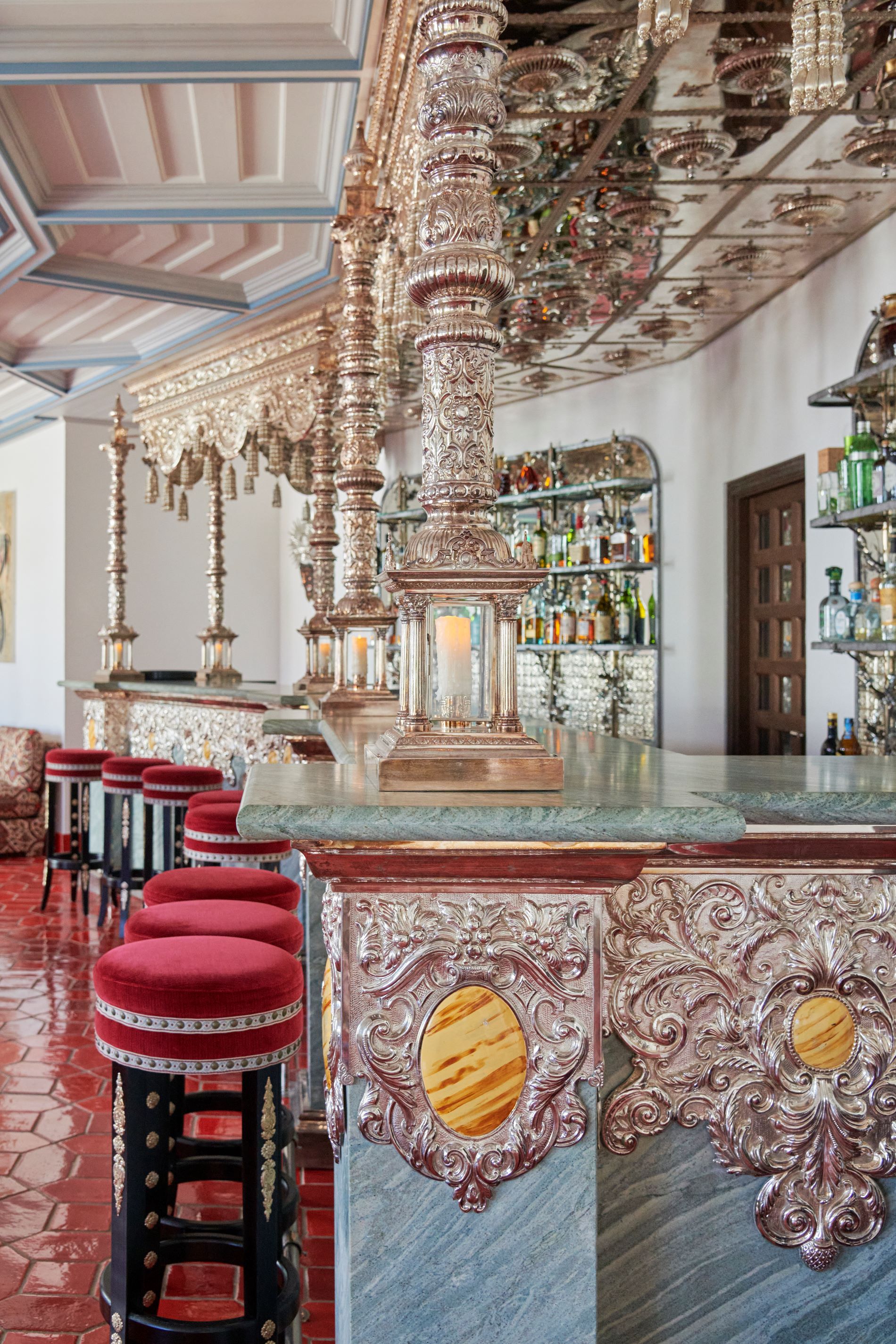 Vida Dura
Originally founded by friends Rui Freitas, Carolina Irving and Christian Louboutin, the Melides store Vida Dura curated the décor of Vermelho's unique interiors. With an array of handmade works by local and international artisans, Vida Dura imbues each and every space of the Melides boutique hotel with the comfort, warmth, and cosy rusticity of a country house.
Delve into an intimate experience that celebrates craftsmanship, creativity, and art in all its possible forms of expression