CHRISTIAN
LOUBOUTIN
Passionate for decades about the arts, crafts and cultures of the world, Christian Louboutin is one of those aesthetes who observe the world with curiosity. The designer found something unique in a small village in southern Portugal, where he would retreat for weeks to design his winter collections, inspired by the unique light and personality of its inhabitants.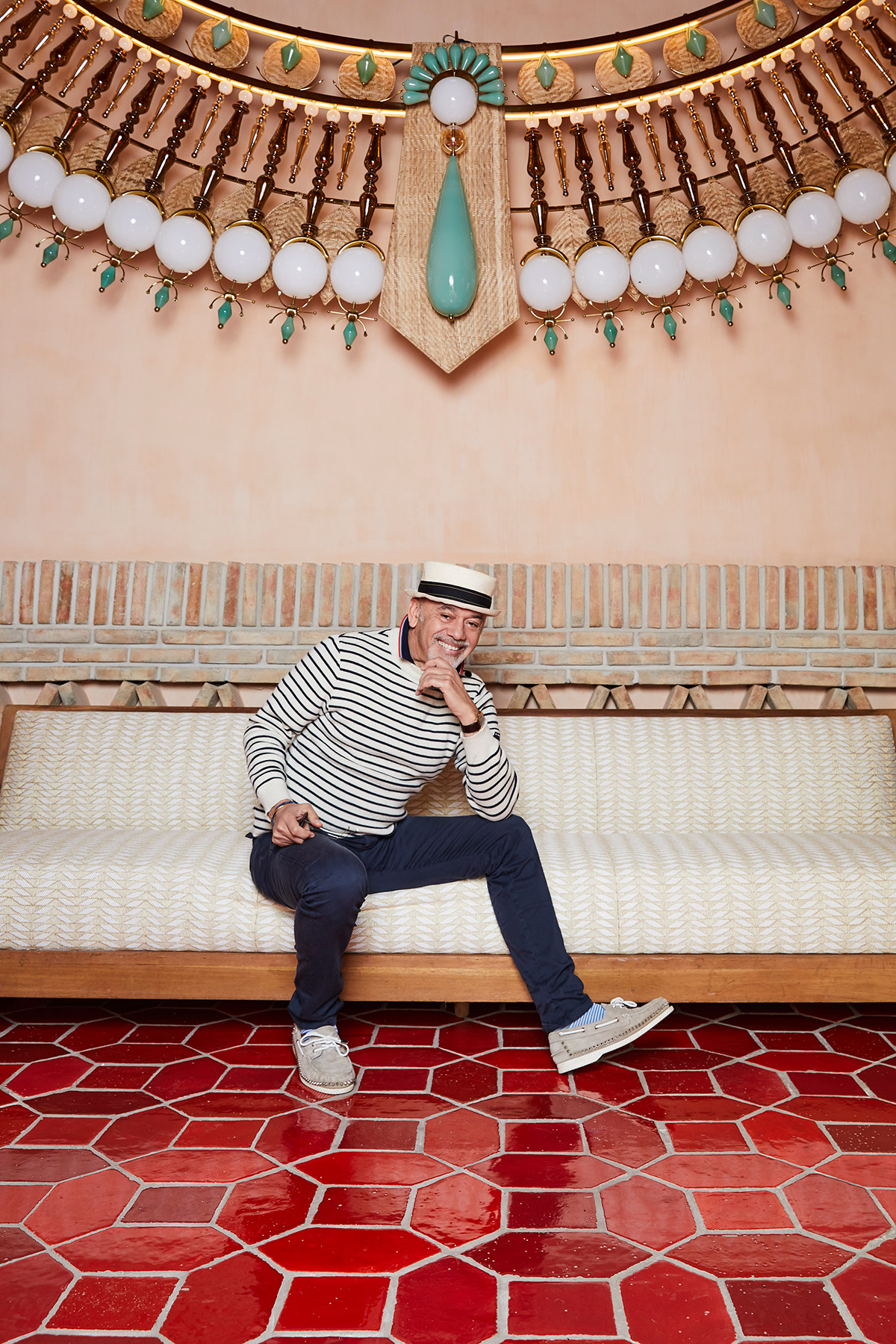 This village was Melides, home to a flourishing creative community, where artists, painters, architects and designers found inspiration in the gentle pace of life and unspoilt landscape. The designer, who welcomed friends from all over the world into his homes and invited them to decorate these spaces, saw Melides as an idyllic place to bring Vermelho Melides Boutique Hotel into existence.
Vermelho is the culmination of such a lifestyle, celebrating Louboutin's openness to the world and its heritage. A home away from home that reflects the designer's cultural passion, curiosity, and welcoming character. Vermelho invites people from all over the world to immerse themselves in the boutique hotel's maximalist and eclectic style, while celebrating Portuguese savoir-faire and traditions.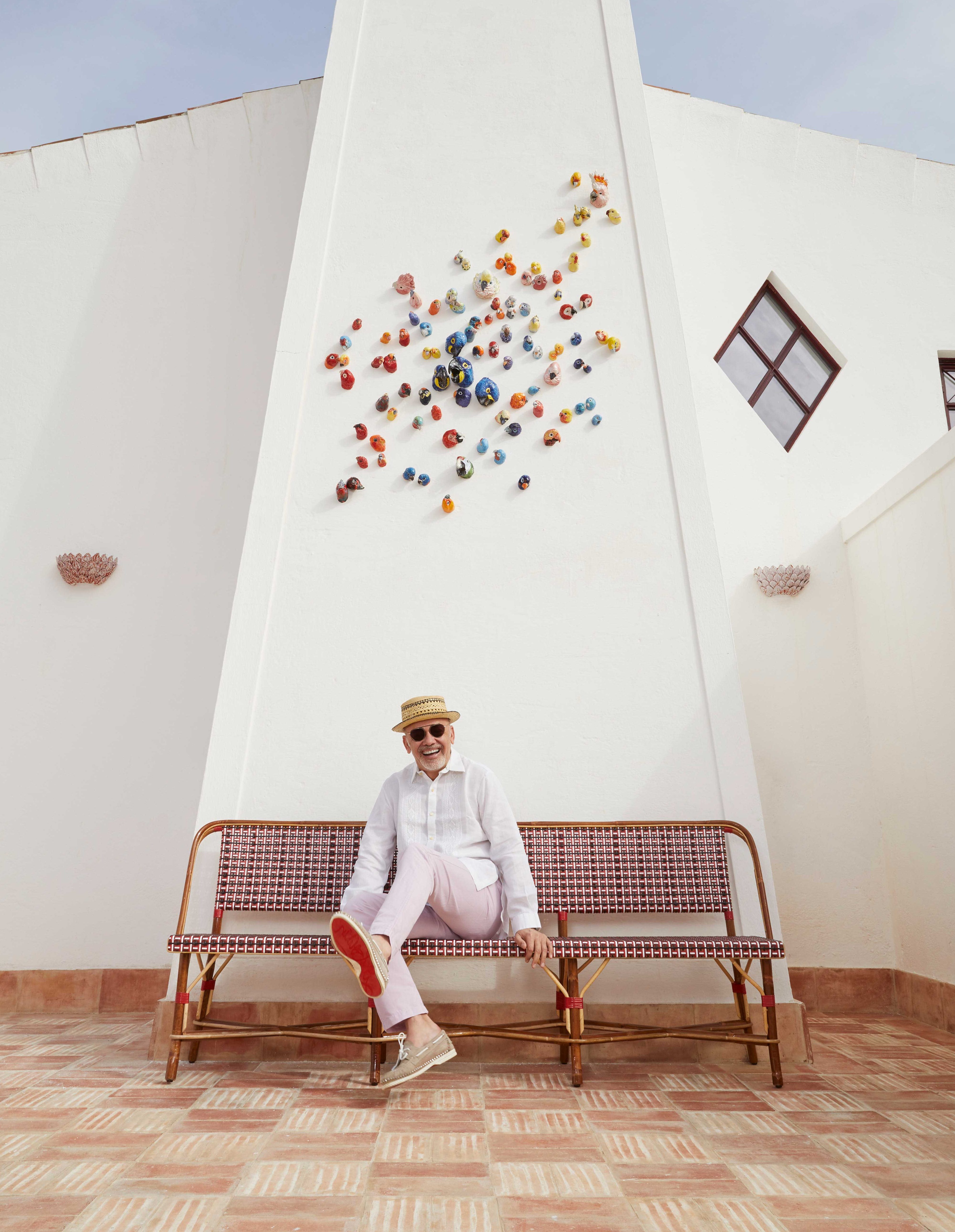 Christian Louboutin's boutique hotel oozes his essence in every step of the experience and pays perfect homage to his signature colour. The designer personally selected the Vermelho's furnishings and artwork, with many of the pieces originating from his personal collections, whilst collaborating with both local and international artists to line Vermelho with bespoke pieces that play with styles, eras, fabrics and colours, creating an intimate, warm, and welcoming ambience.
 Step into the universe of Vermelho and experience la vie en rouge.